Plane spotting may be a rather unknown hobby for many, but for those who are aviation enthusiasts, it is one of the most common hobbies in the sector. After all, who never went, when they were young, to the airport fence with their parents to see the planes taking off and landing on long summer afternoons?
Diogo Monteiro offers some tips on aviation photography and taking pictures of aircraft.
Many aspiring plane spotters decide to deepen the tradition of standing at the airport fence or viewing area by taking a camera and taking pictures of the planes, making small works of art or just collecting photos.
For those who like aviation and photography, this hobby is as natural as possible. But for any hobby, it is necessary to take the first steps to be minimally successful. For those who want to take the risk of photographing planes, here are some first steps to photographing planes at the airport.
Before going to the airport, it is necessary to make a good plan of what you are going to do, when you are going to do it, and what you are going to do. So some homework is needed:
1) Meteorology
Normally, good weather is a good invitation to planespotting. The photos are clearer, with more vivid colors and you don't need to wear a coat or bring an umbrella to protect yourself from the rain, which in this hobby can be a great extra. Of course, this point depends on the shooting style of the planespotter, as it is possible to get excellent photos in rainy or cloudy conditions.
2) Getting to know the Airport
Whether at the airport in your city, or at an airport in a city you are visiting. Knowing the layout of the airport helps a lot so that it is possible to take the best photos, from the best possible angles. For this, a brief inspection in a map application, "Maps" from Apple for example, allows us to have a satellite view of the airport and the spots that may eventually benefit from this practice. Sites such as www.spotterguide.net, for example, have complete guides for most airports, where you can consult the available spots, as well as their accessibility, types of lens needed, and the most favorable times of day to photograph in these, since the spots, depending on the incidence of sunlight, are more suitable for shooting in the morning and others in the afternoon. As a second source, you can also download Airport Spotting's free guide to the best 50 airport spotting locations.
It should be noted that there are spots that despite having an excellent view of the planes, are private property. As with any other hobby, civility must be present and any type of trespassing is totally discouraged.
3) Know what to expect
Knowing what type of traffic there is at the airport where you are going to do planespotting is something that you should take into account before leaving home, as there may be some special movements, or there may not be many flights on the day you are thinking photograph planes. To do this, downloading flight tracking apps such as FlightRadar24 is always a wise choice, as it is possible to get a complete view of flight arrivals and departures in real-time at most airports in the world. A very useful tool widely used by spotters.
Especially if we are visiting a special airport, or if we are waiting for a special aircraft. These three steps are recommended to do before leaving home, so that you can make the most of your planespotting session and achieve good initial results.
When you arrive at the place where you want to do planespotting, it is advisable to analyze the spot in question: if it is safe, if there is road traffic nearby that could jeopardize your safety and if there may be something obstructing the view. If the conditions are met, just start enjoying and photographing!
4) How to photograph?
Planespotting is just a hobby. That's why it can be done in many ways on different levels: It can be just admired, or photographed.
At this level we can go from the most basic to the most advanced category.
In the most basic (or intermediate) category, a camera is the most recommended and the most used. Here, planespotting can be done with a basic DSLR camera where the photographer can use the various modes that the camera may have, as well as some basic lenses that may come with the camera at the time of purchase.
5) Photography Modes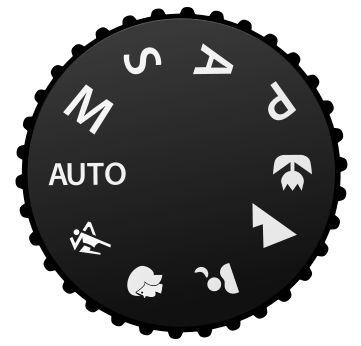 The aforementioned DSLR cameras have multiple shooting modes for the most diverse purposes.
For the first steps in planespotting, the automatic mode is recommended, or if the spotter already has some knowledge of photography, the TV mode (which is shutter priority).
These will probably be the 5 most basic steps for a person to start with a basic planespotting activity.
Naturally, the skills and knowledge acquired will increase, which may lead the spotter later on to raise his bar, by registering the aircraft he photographs, as well as start editing his photographs in widely used photography software, among others. Being a hobby, no technique is wrong, as long as it allows you to enjoy time and socializing with other people who share the same passion!
The Best Plane Spotting Guides
If you're looking for a comprehensive and detailed guide to plane spotting at airports around the world, try our book World Airports Spotting Guides.
With maps, descriptions and details on where to spot, this is the best guide available for plane spotters.