Boom Supersonic has revealed the updated design of its in-development Overture supersonic airliner at the Farnborough Air Show today.
Set to be the fastest commercial airliner since Concorde, the Overture has already received order options from United Airlines and Japan Airlines.
However, what was once a smaller, more modest aircraft has now been revealed as a four-engine airliner which will be bigger than Concorde was.
The company said, today's Overture reveal is the culmination of 26 million core-hours of simulated software designs, five wind tunnel tests, and the careful evaluation of 51 full design iterations, resulting in an economically and environmentally sustainable supersonic airliner.
"Aviation has not seen a giant leap in decades. Overture is revolutionary in its design, and it will fundamentally change how we think about distance," said Boom Founder and CEO Blake Scholl. "With more than 600 routes across the globe, Overture will make the world dramatically more accessible for tens of millions of passengers."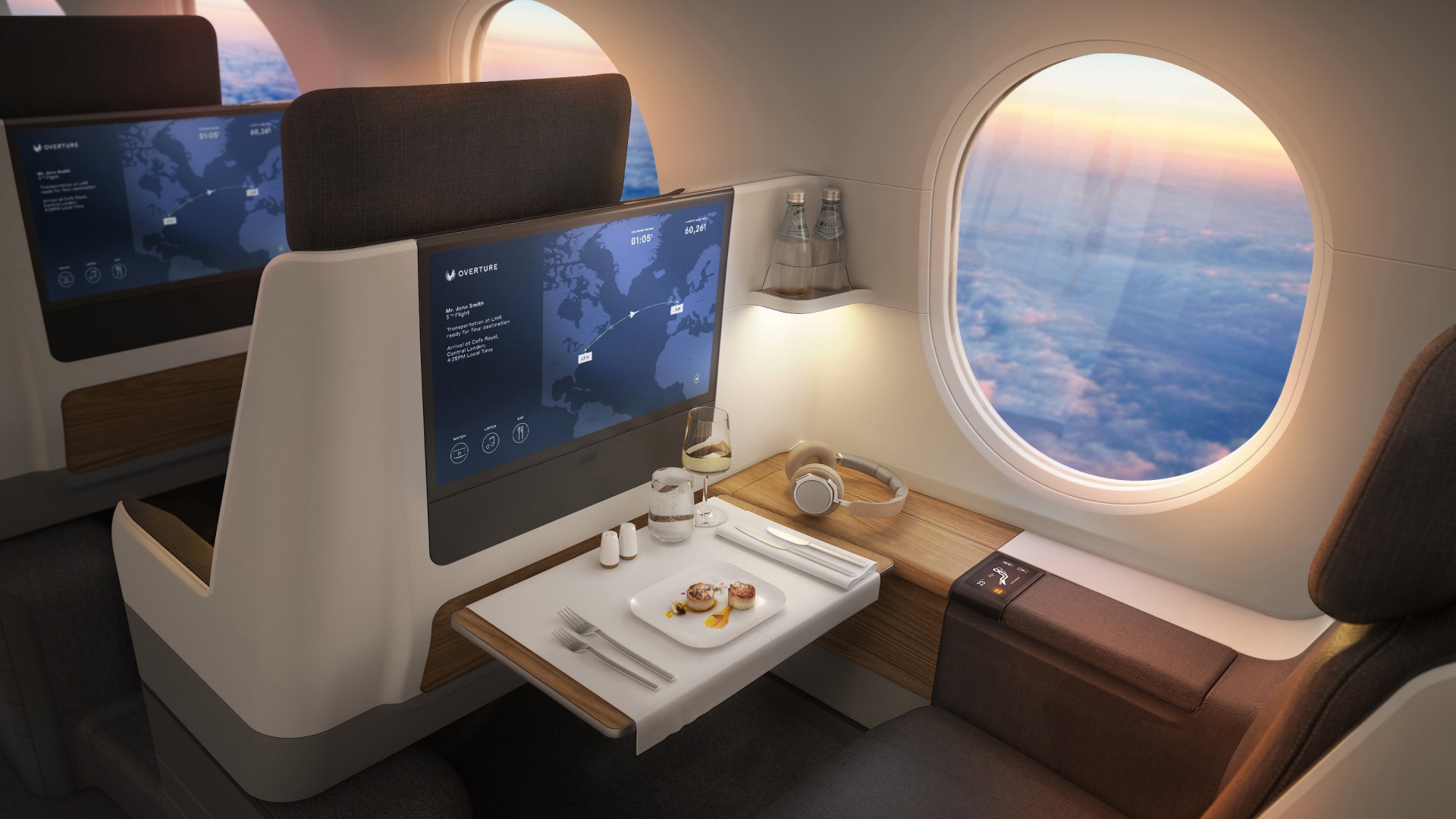 Unlike Concorde (and the Soviet Tupolev Tu-144 supersonic airliner), Overture is designed to be much quieter on take-off and in flight, and will be built of the latest carbon composite materials and offer the best available options for controlling its carbon footprint, with a net-zero target.
Four engines is, however, twice the previous amount envisaged and will come with challenges in terms of noise and environmental impact.
Overture will fly Mach 1.7 over water with a range of 4,250 nautical miles.