It's time for our monthly round-up of new airliners to see in our skies this month, June 2021.
If you spot a new livery or aircraft delivery, why not send us your picture for inclusion next month? Email us here.
Aeroflot Goes NEO
Aeroflot this month added its first Airbus A320neo and A321neo aircraft, VP-BPQ and VP-BPP respectively.
Aeromexico MAX 9
The first of the larger Boeing 737 MAX 9's to join Aeromexico's fleet arrive recently. It is XA-IMH.
Cargo Air 737-800
Bulgaria's Cargo Air has received its first Boeing 737-800BCF (Boeing Converted Freighter), with registration LZ-CGA. In its passenger life it flew with Primera Air and Smartwings.
Corendon Logo Jet
Turkey's Corendon Airlines has added 'Antalyaspor' titles to its Boeing 737-800 TC-TJY which recently joined the airline after flying with Ryanair.
Etihad's First A350-1000
After spending time in storage at Bordeaux, Etihad Airways is now taking delivery of its fleet of brand new Airbus A350-1000 aircraft. The first, fittingly, is A6-XWB.
Flair Airlines MAX
Canada's Flair Airlines has received its first Boeing 737 MAX 8 aircraft, C-FLEJ.
FedEx 100th 767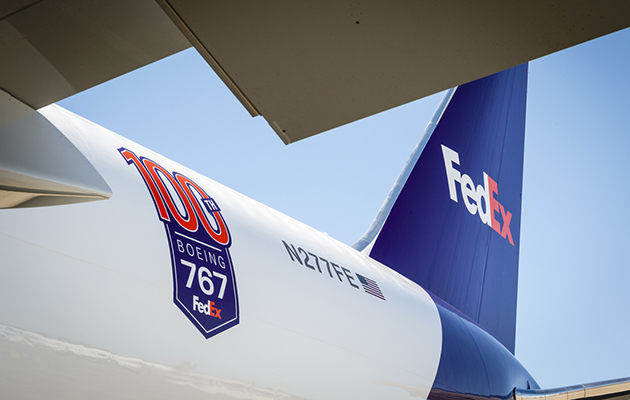 FedEx Express has received its 100th Boeing 767-300 freighter, N277FE, and it wears a special sticker marking this milestone.
Icelandair's MAX 9
The first Boeing 737 MAX 9 has arrived at Icelandair, joining its MAX 8 fleet. This one is TF-ICC.
Scoot A321neo
Singaporean low-cost carrier Scoot received its first two Airbus A321neo aircraft last week. They are 9V-NCA and 9V-NCB.
Sky Alps
New startup Sky Alps will be based at Bolzano and operate two Dash 8 Q400s. These will be on the Maltese register, operated by Luxwing Malta, including this example 9H-BEL.
SmartLynx Cargo
SmartLynx has received the first of its Airbus A321 converted freighters which it will operate on behalf of DHL. It wears a hybrid livery, and will eventually have the registration 9H-CGQ. It has been wearing the temporary registration N322WS.
Spirit Untamed
Spirit Airlines has revealed a new logojet commemorating the upcoming Dreamworks animated movie Spirit Untamed. The aircraft is Airbus A320-271N N922NK.