Our monthly list of new airliners in our skies, including new deliveries, special liveries, new types and much more.
If you spot something interesting this month, why not take a picture and send it to us?
Aeroflot 90th Anniversary
A special scheme marking the airline's 90th anniversary has been applied to Airbus A321 VP-BEE.
Air Italy's First 737 MAX
Following the rebranding of Meridiana into Air Italy, the airline's first new Boeing 737 MAX 8, EI-GFY, has been spotted at Boeing Field.
Austrian Airlines Hits 60
To mark the airline's special anniversary, they've adopted a slightly new livery and marked newly-delivered Boeing 777 OE-LPF with special titles. Here it is being "intercepted" by Eurofighters above Vienna in a publicity shot.
Boeing's First MAX BBJ
With the 737 MAX now in full swing, the first business jet 'BBJ' version has been built.
Cathay Pacific A350-1000
Soon to be delivered is this, the first Airbus A350-1000 for Cathay Pacific, registered B-LXA.
China Eastern Disney
The airline has painted Airbus A330 B-5976 in a special livery to promote the Shanghai Disney Resort, featuring popular characters.
Etihad Year of Zayed
Etihad Cargo is marking the Year of Zayed with a special scheme on Boeing 777 freighter A6-DDE.
The airline has also applied a Zayed scheme to Airbus A380 A6-APH.
Eurowings A330
Eurowings has added Brussels Airlines' Airbus A330 OO-SFB to its operating fleet, wearing full livery but retaining the Belgian registration.
GOL Live TV livery
Brazilian carrier GOL has painted 737-800 PR-GTM in a special scheme to promote its Onboard Live TV service.
Primera Air's First A321neo
The airline is entering the low-cost, long-haul market with its new Airbus A321neos. The first of two to be delivered in OY-PAA. Look out for it at Birmingham and Stansted.
Silver Airways New Livery
With the arrival of its first ATR 42, N400SV, Silver Airways has introduced a new livery.
Sunwing Goes MAX
Canadian carrier Sunwing is about to receive its first Boeing 737 MAX 8, C-FMXA.
Volaris A321neo
Another new A321neo operator is Volaris in Mexico. Its first aircraft is N534VL.
West Atlantic's First 737-800 Freighter
The first freighter conversion in the world from a former passenger Boeing 737-800 has been carried out at East Midlands. The aircraft, G-NPTA, is wearing a special livery and flying with West Atlantic.
WOW air A330neo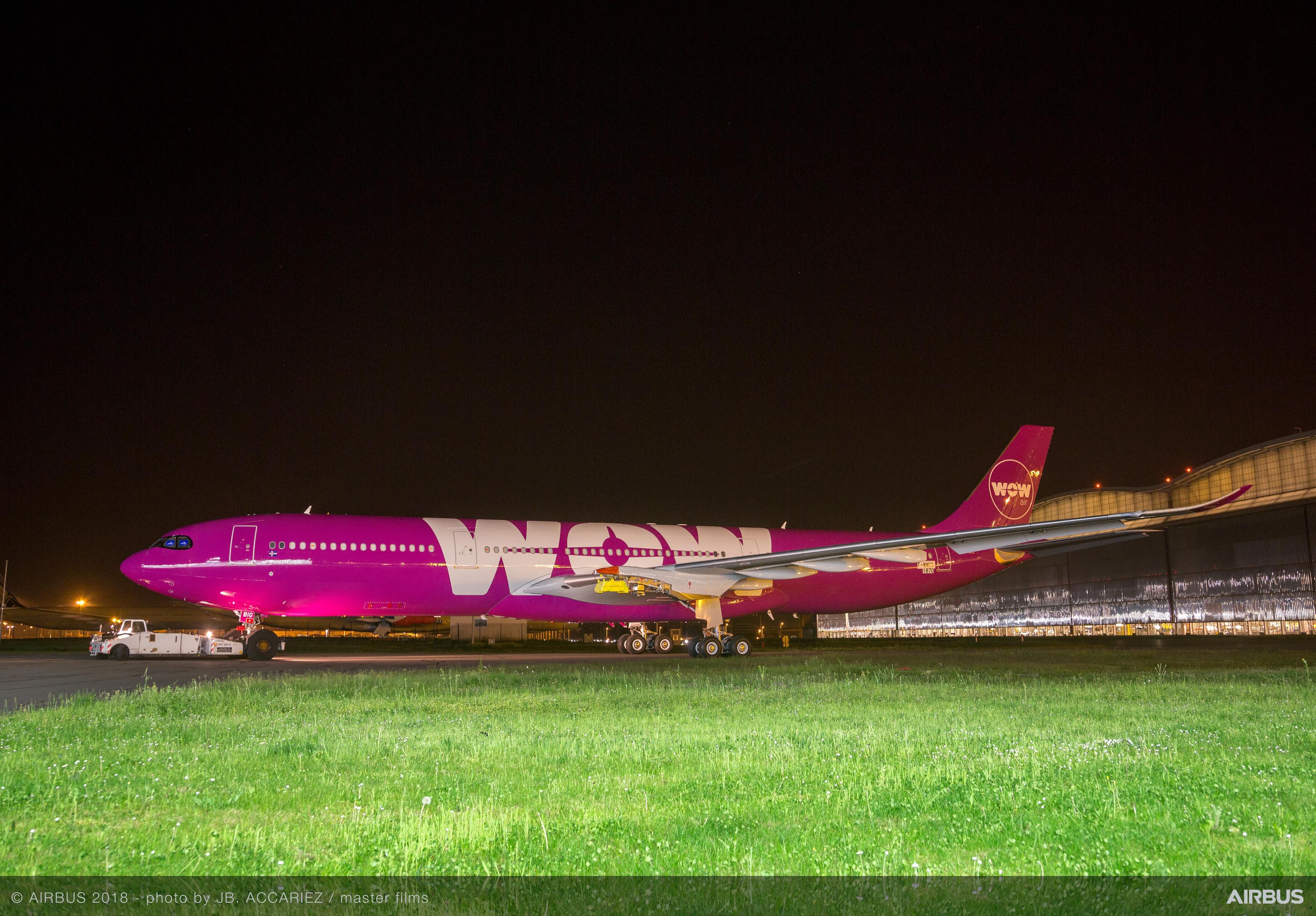 The next operator of the new Airbus A330neo will be WOW air. Its first aircraft has been painted at Toulouse and will soon be flight testing ahead of delivery of Iceland. It will be registered TF-BIG.