United Airlines has agreed to purchase up to 50 supersonic airliners as part of its future fleet.
Under the terms of the agreement, United will purchase 15 of Boom's 'Overture' airliners, with an option for an additional 35 aircraft.
Boom's Overture airliner is expected to be rolled out in 2025, fly in 2026, and begin carrying passengers in 2029. Despite its speed, once operational, Overture is expected to be the first large commercial aircraft to be net-zero carbon from day one, optimized to run on 100% sustainable aviation fuel (SAF).
"United continues on its trajectory to build a more innovative, sustainable airline and today's advancements in technology are making it more viable for that to include supersonic planes. Boom's vision for the future of commercial aviation, combined with the industry's most robust route network in the world, will give business and leisure travelers access to a stellar flight experience," United CEO Scott Kirby said. "Our mission has always been about connecting people and now working with Boom, we'll be able to do that on an even greater scale."
What Can Boom's Overture Do?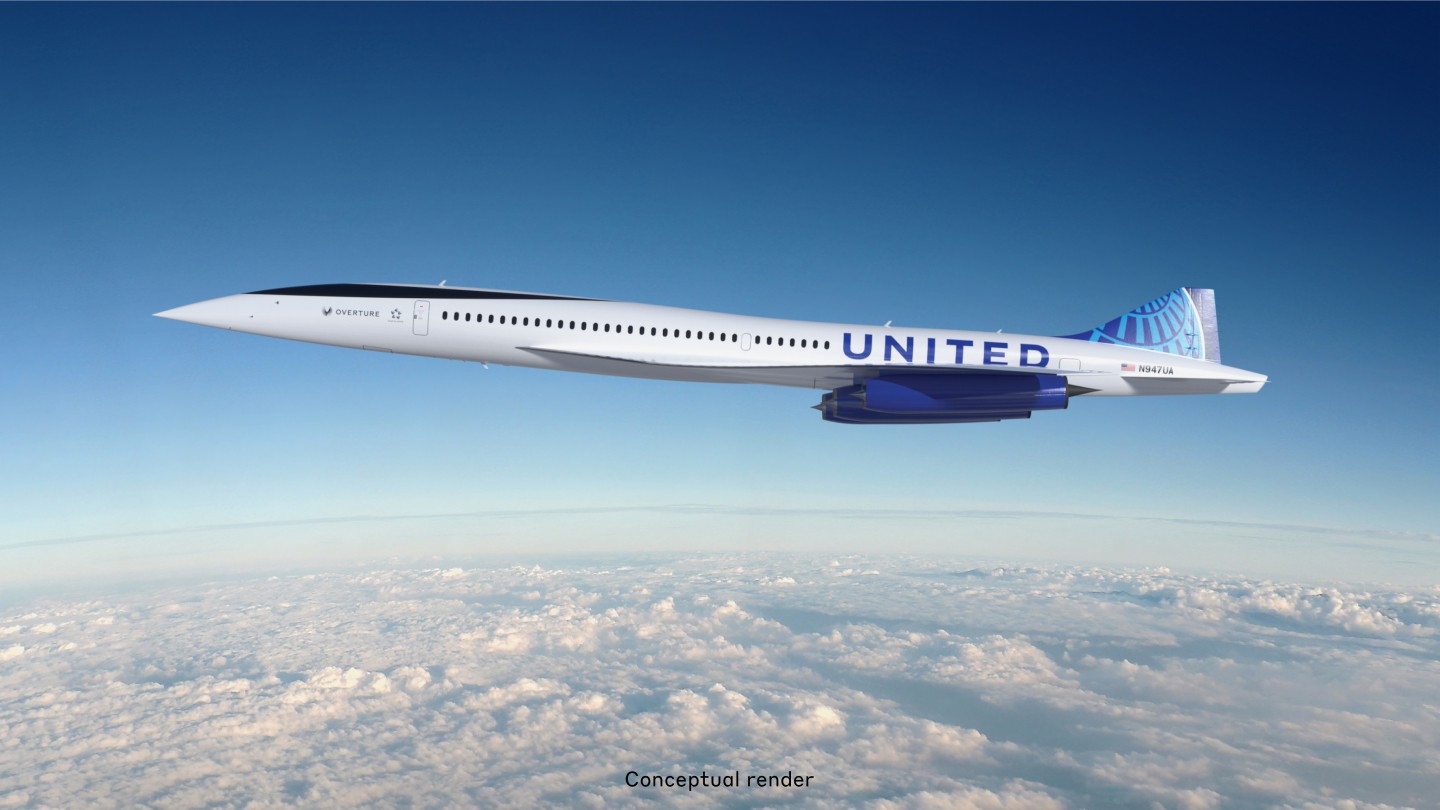 Capable of flying at speeds of Mach 1.7 – twice the speed of today's fastest airliners – Overture can connect more than 500 destinations in nearly half the time. Among the many future potential routes for United are Newark to London in just three and a half hours, Newark to Frankfurt in four hours and San Francisco to Tokyo in just six hours. Overture will also be designed with features such as in-seat entertainment screens, ample personal space, and contactless technology. Working with Boom is another component of United's strategy to invest in innovative technologies that will build a more sustainable future of air travel.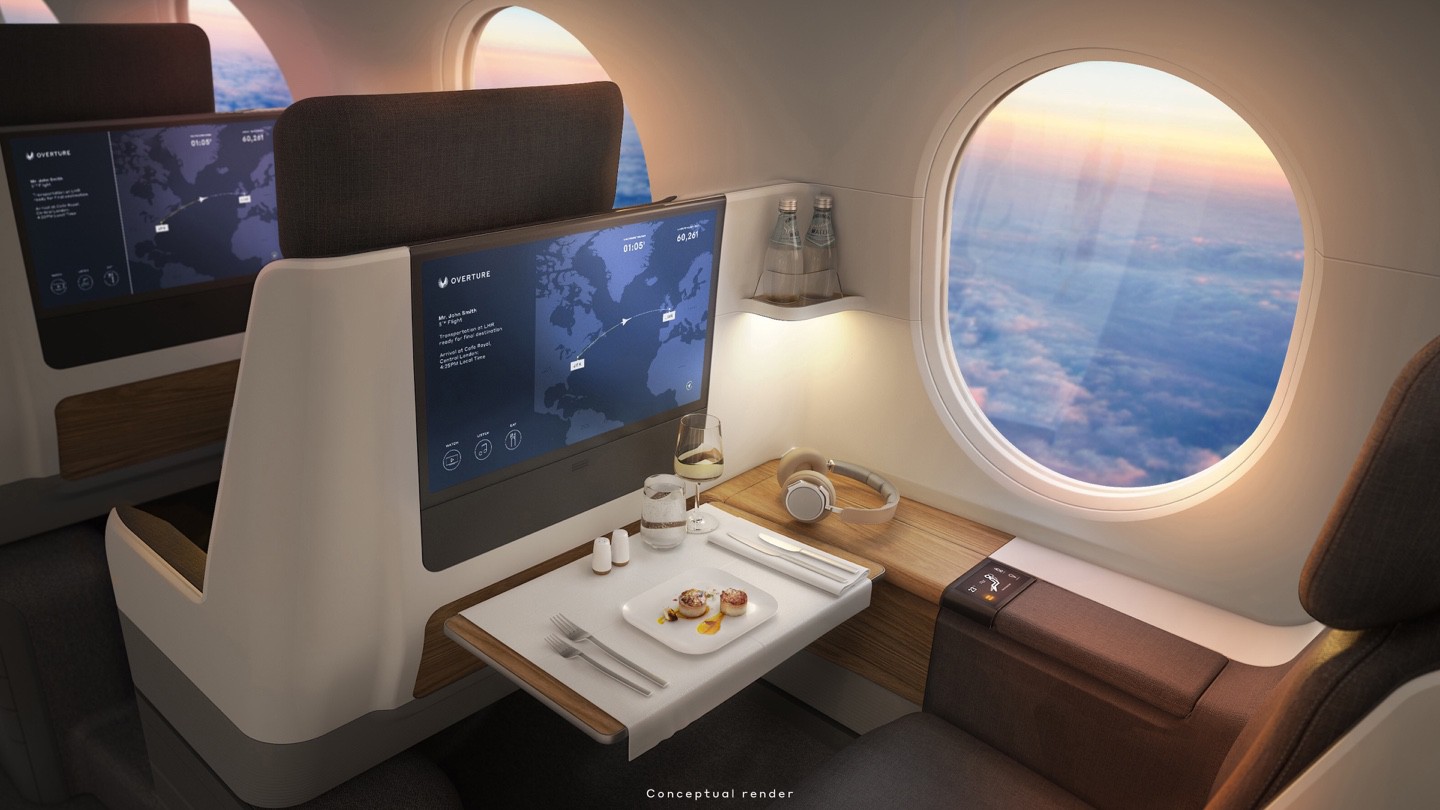 The Overture is expected to carry 65-88 passengers and cruise at 65,000ft. It has a range of 4,250nm.
This is the first time since Concorde that airline passengers will be able to experience supersonic speeds and much shorter flying times between destinations. However, unlike Concorde which guzzled fuel at an enormous rate, Boom's new aircraft will have net-zero carbon emissions.
Who Else Will Fly Boom?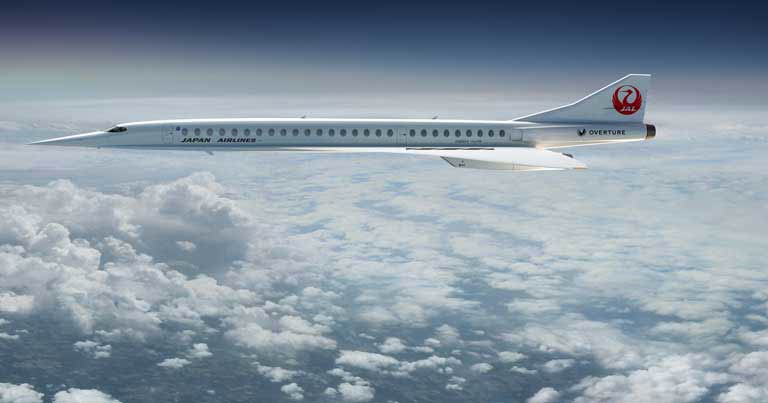 So far United Airlines is one of the first to commit to ordering Boom's supersonic Overture airliner. However, other airlines have placed options and pre-orders for the type. These include Virgin Group (presumably for Virgin Atlantic). Their Spaceship Company subsidiary will be involved in testing the aircraft.
Japan Airlines has also pre-ordered the aircraft, along with an un-named carrier from Europe.
It is even rumoured the US Air Force will buy the jet for use as Air Force One!