The Airbus A321XLR is set to become one of the best-selling and most economic long-range airliners ever built.
Developed out of the A321neo model, it has stretched the legs of the aircraft to be able to link city pairs situated many thousands of miles apart.
Along with the A321LR, it took the aviation industry by storm when it was announced at the 2019 Paris Air Salon and, at the time of writing, has attracted orders for over 450 examples before the aircraft has even flown.
What Can the A321XLR Do?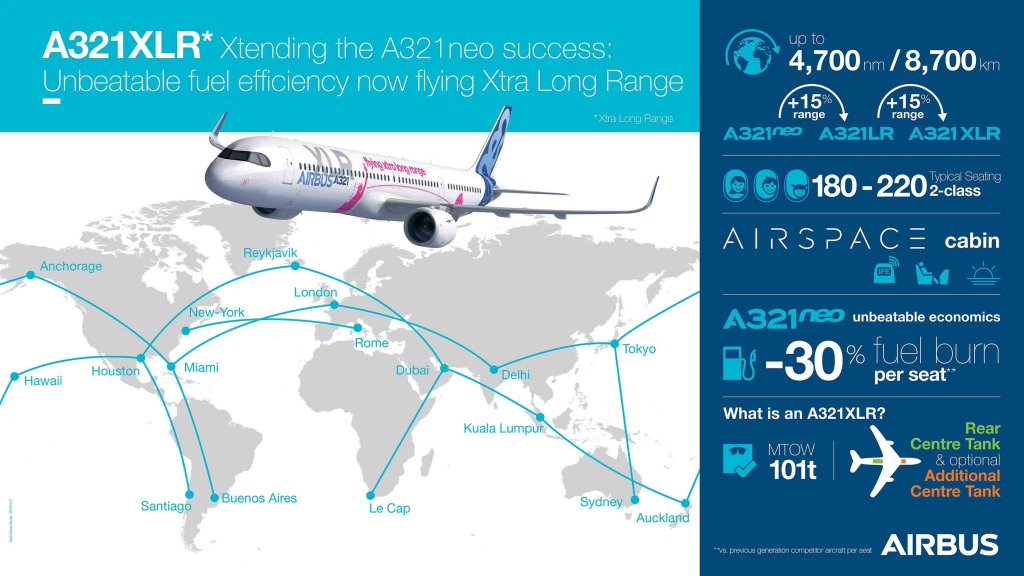 As a natural progression from the A321neo and A321neoLR models, the A321XLR (or A321neoXLR to give its full title) offers an extra boost of range.
The aircraft can fly 4,700 nautical miles (8,700km) non stop thanks to the addition of extra fuel tanks, along with strengthened landing gear to allow a greater take-off weight, and slightly redesigned wing to optimise performance.
This range is 700 nautical miles further than the A321LR can cover, and allows city pairs like Miami and London, Houston and Honolulu, Dubai and Johannesburg, Kuala Lumpur and Auckland, London and Delhi or Tokyo and Sydney.
In terms of passenger capacity, the A321XLR can carry between 174 and 244 passengers, depending on cabin layout.
Which Airlines Will Fly the A321XLR?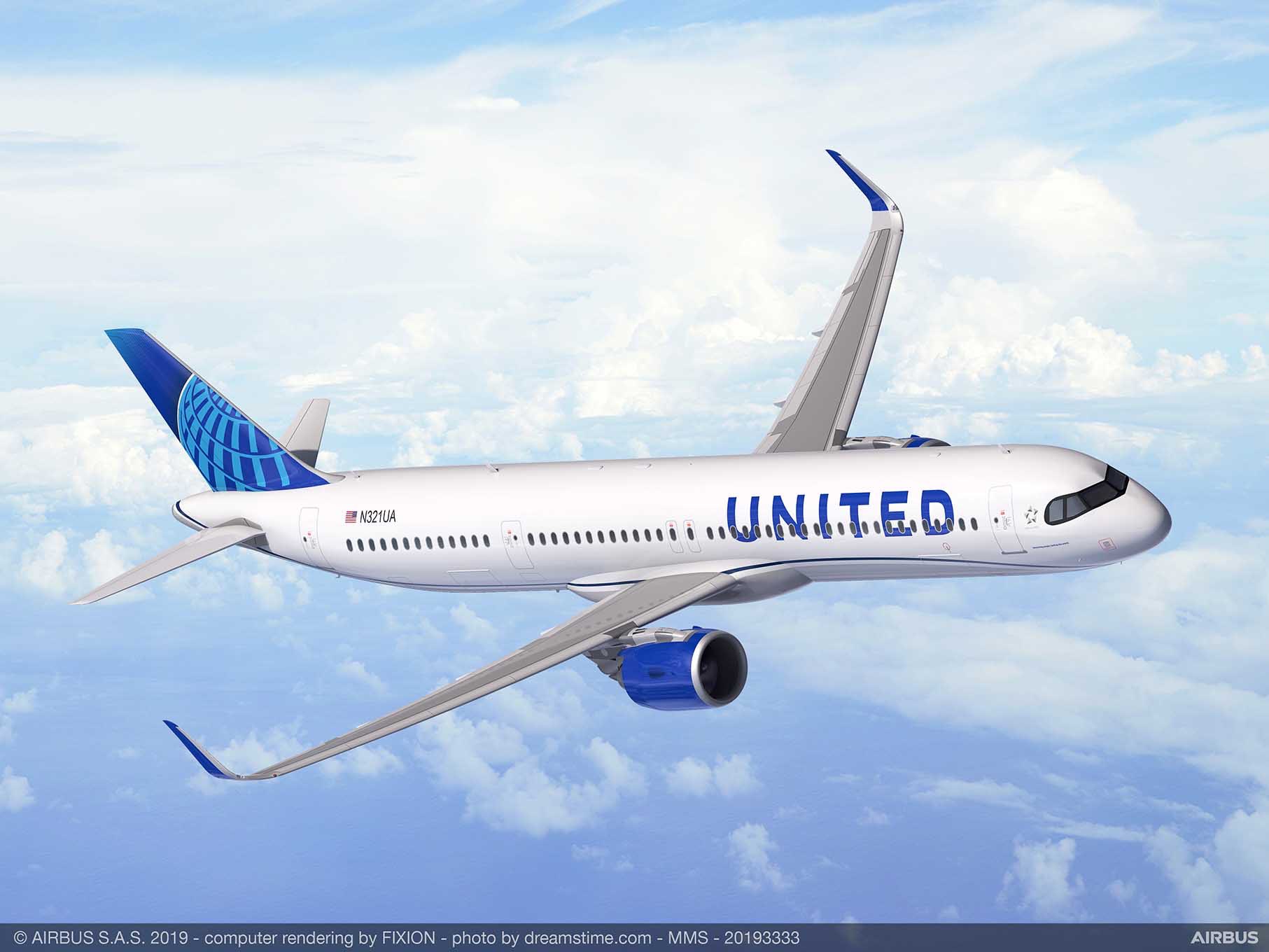 Thanks to its incredible capabilities, airlines all over the world have been attracted to order the type, allowing them to develop long-range non-stop flights without the need to fill large numbers of seats in order to make the route pay.
The launch customer for the A321XLR is MEA Middle East Airlines, who have ordered four examples. They will use the aircraft to develop long haul routes across the Atlantic from Beirut, as well as into Asia.
Aer Lingus
Ireland's national carrier already uses A321LRs on transatlantic routes, and is developing an additional UK base at Manchester for the same purpose. Its XLRs will allow greater distances to be flown.
AirAsia X
Set to be used to introduce low-cost services between Malaysia and points across Asia, the Middle East and possibly even Europe.
Air Arabia
The Middle East low-cost airline is set to introduce 20 A321XLRs, which will allow it to develop more routes to Europe, India and Asia.
American Airlines
Already an A321 operator, American will use the A321XLR to replace its retired Boeing 757s on long-haul routes, and supplement its 787 fleet.
Cebu Pacific
Already a big Airbus operator, the A321XLR will be useful for Cebu Pacific to develop routes that don't warrant the capacity of its larger A330s.
Czech Airlines
Rarely seen flying long-haul these days, the A321XLR could signal Czech Airlines' intention to begin flying across the Atlantic again, or even to Asia and the Middle East.
Flynas
A Saudi Arabian low-cost airline which probably wants to used these aircraft to reach into Europe, Africa and Asia.
Frontier Airlines
The US low-cost airline will be given much longer legs with this aircraft, allowing it to look at destinations much further afield from its traditional domestic and Caribbean routes, plus coast-to-coast and Hawaiian routes.
Iberia
Complementing its A321 and A321neo fleet, the XLR could be used by Iberia to develop thinner long-haul routes aside from its core markets.
JetBlue
Already launching low-cost transatlantic routes from Boston and New York to the UK with its new A321LRs, JetBlue is likely to use its A321XLRs to further develop this network, linking cities farther apart on either side of the Atlantic.
JetSmart
Chile's JetSmart has 13 A321XLRs on order. These are likely to be used on developing flights to North America.
Qantas
Likely to be used to develop new routes between Australia and the Far East.
SKY Airline
Base in Chile, SKY Airline will use its ten A321XLRs to develop a network of routes to the USA, Canada and Central America.
United Airlines
Like American, United will use the A321XLR on its thinner transatlantic route network which used to be served by Boeing 757s.
VietJet
With 15 A321XLRs on order, Vietnam's VietJet will use them to fly low-cost long haul links around Asia and further afield.
Wizz Air
Another big A321 operator, Wizz Air is currently expanding its network with new bases across Europe and even Abu Dhabi. These aircraft will allow it to add many more routes from the Middle East to Europe and Asia.
A number of leasing companies have ordered the aircraft, so we may see some additional examples placed with different carriers. More airlines are ordering the A321XLR all the time, so this list is likely to grow quickly, especially once the type enters service.
When Will the A321XLR Enter Service?
The first Airbus A321XLR aircraft is currently being constructed, and will undergo a test programme prior to airline deliveries commencing.
The first aircraft is scheduled to be delivered to Middle East Airlines in 2023, but this may end up being revised as a result of the changing global aviation landscape following Covid-19.