A press conference was held today by MOM air – the new ultra low-cost carrier intending to launch in Iceland. Or at least that's what seems to be the case, as no one is quite sure whether this is a joke or an elaborate hoax. It was hosted by CEO and Founder Oddur Eysteinn Friðriksson (or Odee for short).
Sporting a livery almost identical to that of defunct WOW air, which failed in 2019, and even including an upside-down version of its logo, which conveniently spells 'MOM', the new carrier says it has raised $40 million in investment so far and plans to launch with a fleet of 6 leased Airbus A320neo aircraft next year.
Wearing a purple eye patch and flanked by beer cans and tubs of Pringles, Odee announced a number of interesting concepts which the new airline would adopt.
First off, as a nod to the new name, it would practice "equality of the sexes" in terms of employing both men and women in managerial and pilot roles.
Second, and here's where people began to shift in their seats a little, they would not have toiletries (soap, paper towels etc) on board, nor would they carry any life vests.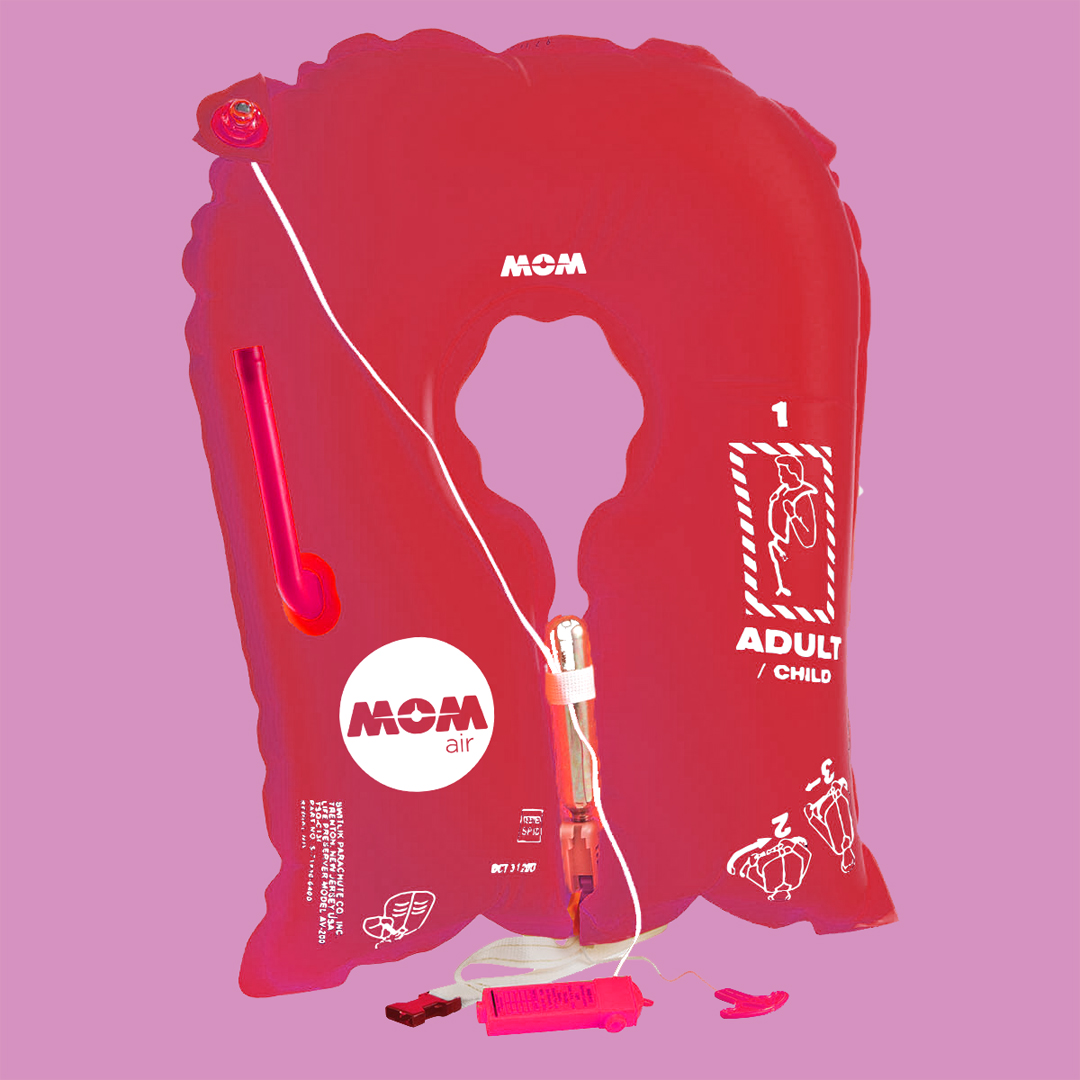 Citing the fact that a life vest has never saved a life, yet each one weighs 2kg, Odee thinks passengers should either bring their own or not bother. A number of journalists raised the point that surely this broke regulations, but apparently an airline in Canada already flies without them, and MOM is hoping to start a revolution in this area and challenge the rules.
Other unusual aspects include passengers simply booking a flight but not paying for it until they fly – if it flies. The airline's booking engine does not take any money.
Accommodation partners would be encouraged to cover the cost of a flight ticket if the passenger books with them.
Destinations planned for MOM air, which will be based at Keflavik International in Iceland, include London (Heathrow cited), Paris, Berlin, Copenhagen, Rome, Glasgow, New York, Washington, Dublin and more.
Odee said "We have had so much interest so far" including 15,000 Instagram followers and hundreds of members of press. He thinks the new carrier will be a "marketing machine" and doesn't feel he contravenes the WOW branding at all, saying they are different.
It is hoped that the first flight will take place on 1st March 2021, but time will tell. If we've been fooled, I apologise.