For you spotters, loggers and aircraft photographers out there, here are the new airliners to look out for in August 2017.
Air Cote d'Ivoire's New A320
New Air Cote d'Ivoire Airbus A320 delivery TU-TSV is seen wearing the airline's new scheme.
Azimuth Airlines SSJ100
The first Sukhoi Superjet for Azimuth Airlines, RA-89079.
Delta's First A350 Delivered
Winging its way to Atlanta this month was A350 N501DN.
El Al's First Dreamliner
The first Boeing 787 for El Al, 4X-EDA, is painted and ready for delivery.
Far Eastern Air Transport's First ATR 72
First aircraft B-28068 delivered. Ex OY-JZA.
Finnair's Marimekko Kivet A350
A350 OH-LWL wears this special Marimekko Kivet livery.
French Blue's Airbus A350 painted
F-HREU has been painted and delivered to Paris Orly.
New Chilean Airline JetSmart

New airline started services with Airbus A320.
New England Patriots 767s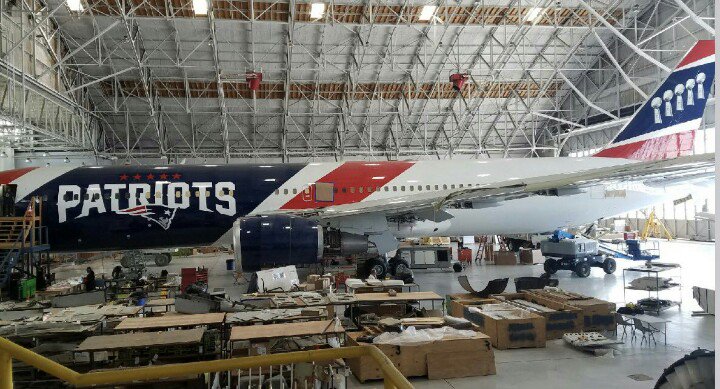 The American football team acquires two ex-American Airlines 767-300s, N39367 and N366AA.
Orange2Fly's New A320
New A320 SX-SOF delivered. It is operating on lease to Norwegian.
S7 Airlines First A320neo
Wearing the carrier's new livery, S7's first A320neo VQ-BCF has been delivered.
SriLankan's First A321neo
A321neo 4R-ANC has been delivered to Sri Lankan.
New German Airline Sundair
New German leisure airline with 2x A320s, D-ASEE and D-ASEF.
TAP Portugal 'Stopover' Livery
Airbus A330 CS-TOW wearing Portugal Stopover livery. See the video of it being painted.
As always, if you spot a new airliner type, delivery or livery, send us a picture to include next month!