Report by Julia Prior.
So, the Covid crisis may not be over but there are signs of recovery in aviation, albeit slowly in some countries. Let's look back at what's happened and the likely changes for the future.
With the immediate downturn in passenger demand, airlines were faced with bankruptcy. Government bailouts around the world ensuring that many carriers have survived. Not just legacy companies like Lufthansa, Thai, Emirates and Qantas but also operators such as Virgin Atlantic, Condor and Jet2.
Drastically reduced passenger numbers meant that larger aircraft were no longer viable. The demise of four engines gave British Airways (BA), Virgin Atlantic and Qantas the opportunity to retire their B747-400s earlier than planned. As usual, the Australian flag carrier honoured the iconic jet's important contribution with a flypast over Sydney Harbour. Two from BA have been retained as visitor attractions/educational facilities to maintain its place in history. Although many others will be scrapped, there is a large market for second-hand parts and an increasing demand for recycled items. One company makes key fobs from an aircraft's outer skin. Depending on type, these are often snapped up within minutes of going on sale. BA recently took the opportunity to sell off crockery, glassware and galley equipment which sold out very quickly.
Many airliners were put into storage at several locations around the world. The iconic A380 did not escape, with Air France immediately retiring its fleet. Other airlines have questioned its viability with Korean deciding to retire its A380s in the near future, together with those acquired from Asiana during their recent merger. Only BA, Qantas and Emirates have retained their faith in the type's future operation. Thankfully Emirates is now returning it to service on an increasing number of routes. Only Hi-Fly, with the help of Lufthansa Technik, removed seats from both decks of the Superjumbo to convert it into a freighter. The project was short-lived as the Portuguese carrier decided not to extend the aircraft's lease. In recognition of its iconic status, details of the final flight were posted on social media and route tracked on Flightradar24.
In the absence of passengers, many airlines decided to operate cargo only to help deliver Personal Protective Equipment (PPE) around the world. Aer Lingus undertook its first-ever flights to China for this purpose, using the A330. Over a period of 14 weeks, the airline operated 259 rotations between Dublin and Beijing. Each crew comprising five pilots, two engineers and a ground ops team member on the 28-hour round trip. The cabin was used as an additional cargo hold. Virgin Atlantic and BA also conducted similar flights.
For commercial spotters, times were hard. Some UK regional airports only operated one flight per day, others closed on certain days. The air taxi sector reported increased enquiries and business levels; at times resembling an airborne version of Uber! Some enthusiasts may have turned to other types to satisfy their need to at least log something.
Step in the RAF. The number of training flights at regional UK airports increased. After fielding several enquiries from curious observers in their gardens, the RAF took to social media, publicising when/where their C17 and A400M could be seen. There's also been an increased presence of USAF Stratotankers and higher-level fighter activity from USAF F15s. Judging by the callsigns, someone has a vivid imagination. On one busy day Reaper, Pirate, Lager, Aggressor and Monica were all airborne!
During these challenging times, some changes to the future of aviation have been announced. Boom continues development of a cost-effective supersonic commercial aircraft, with United Airlines showing an interest. Will UK airlines snub this jet, in the same way US carriers behaved with Concorde?
There's also increased interest in both hydrogen and electric power. United has also committed to the largest number of electric powered aircraft, provided the manufacturer meets the stringent production and safety criteria. Virgin Atlantic and Azul are also considering the alternative power sources, although these aircraft are currently only able to carry small  passenger numbers. Not forgetting Airbus who are now reporting more confidence in achieving their goal of having a hydrogen powered aircraft in service by 2035.
Coming full circle, spotting has changed because of the pandemic and will evolve despite the pandemic. The remaining B747s are now operated predominantly by cargo airlines. Lufthansa retains its B747-8 fleet for the time being, but there are strong indications they will be retired or placed in storage. There seems to be a constant flow of new routes in the pipeline. Despite previously announcing no interest in transatlantic operations, JetBlue has arrived at both London Heathrow and Gatwick, with the possibility of operating from regional airports. Westjet recently announced seasonal services from Edinburgh and Glasgow to Toronto, starting May 2022. There are two start-ups keen to offer cheaper flights between the UK and India, Flypop and Hans Airlines. Rumours abound that Flybe will re-emerge, having obtained seven Heathrow slot pairs. A recruitment campaign is underway for pilots, cabin crew and training staff. It's recently been reported that a lessor has up to 20 Dash 8 Q400 aircraft available. Very latest aviation media speculation names the airline's new base as Birmingham, not Exeter.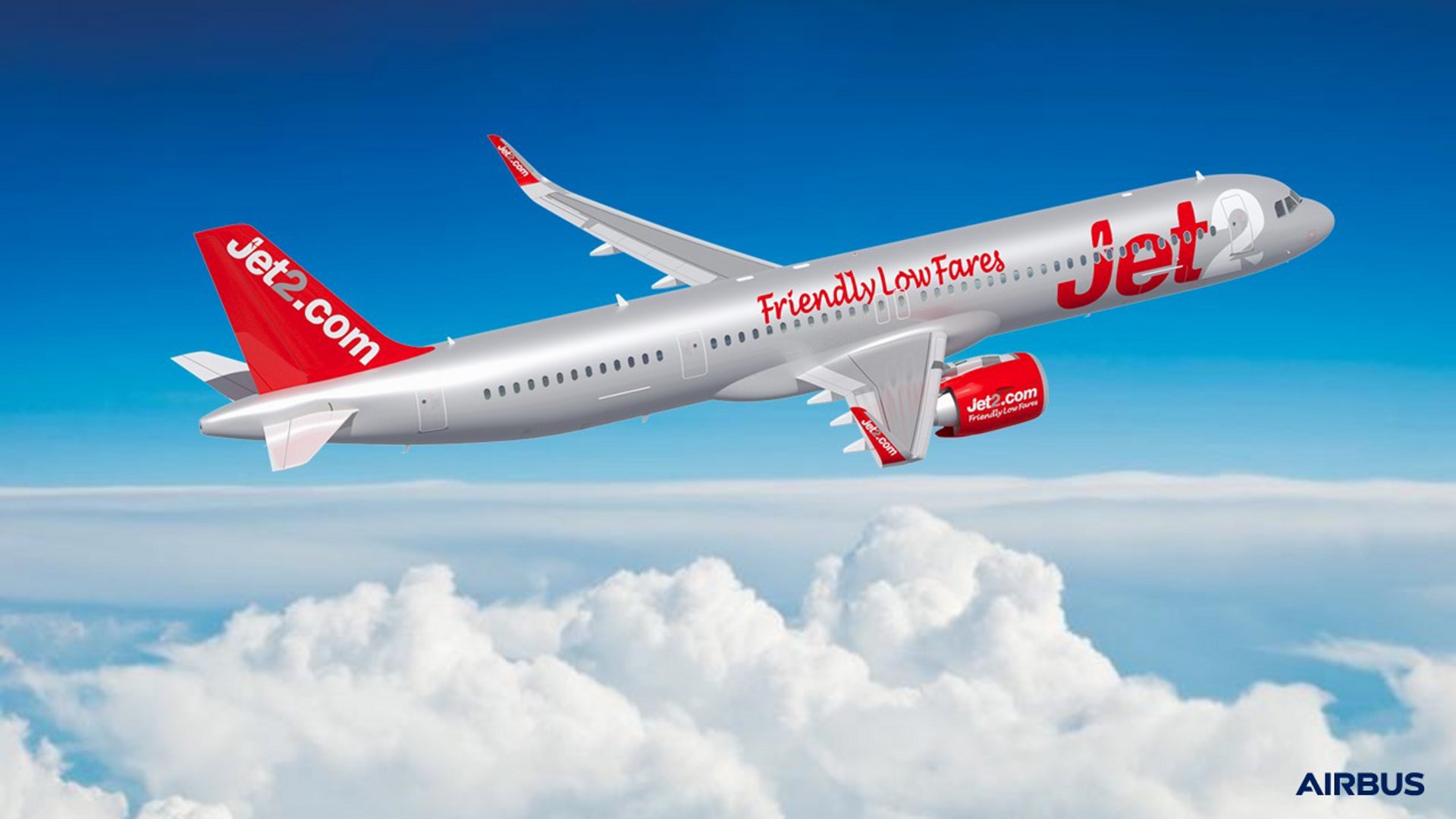 In the leisure travel sector, Jet2 finally decided on Airbus for its fleet renewal. The large fleet of A321neos are due for delivery from 2023, most likely replacing its ageing B757s and B737-300s. The airline may increase the number to 60. TUI has announced a major reorganisation programme, consolidating departments across the company in the same way as Thomas Cook, and recently retired its last B757-200. The majority will be converted to freighters for DHL. Condor's sortie into the UK market, competing on Manchester to Palma de Mallorca, is now postponed.
Whilst what to spot is purely a personal choice, many of us opt for commercial airliners only. Others will include gliders, balloons, microlights; anything that carries a registration. So, how do you feel about drones that use a runway like the one currently operated by the UK Border Force from Lydd? Would AirCar stir your interest enough to add to your log?
Finally, a cautionary tale for all enthusiasts, particularly at UK regional airports. Recently, a spotter at Birmingham (BHX) was threatened with arrest for photographing aircraft bringing in Afghan evacuees. Taking to social media, the spotter wanted to make a formal complaint about the officer's poor attitude. It had been suggested he was a journalist disguised as a spotter. Would a journalist post 20 years of aircraft photos on social media just to get a "scoop"? After a lengthy discussion with the Ops Supervisor – West Midlands Aviation Police Unit, he was advised that the area he used to take pictures was officially out of bounds. Despite being one of the long-stay carparks, the Covid testing area is located there. Poor communication by the airport meant that spaces were still being advertised on the website. On the day in question, many evacuation flights had arrived in a short space of time and processing was slow. This resulted in backlogs soon forming, with some passengers being kept on an aircraft for over eight hours. In the Ops Supervisor's words "they were in danger of being overwhelmed". Suspicious activity had also been noted on this carpark, so officers were dispatched to investigate. Whilst not excusing the rude behaviour, the police on duty were briefed to instruct not debate. Apparently, the spotter was trespassing on airport land just yards from the official viewing area. The relevant byelaw, which may operate at other UK airports, states that failure to produce identity documents can result in arrest and prosecution, with a fine of up to £2,000. It appears that whilst the land is private property, "BHX tolerates spotters"!
The good news is that a new liaison officer has recently been appointed, but instigating a spotters' identity scheme is well down the list of his priorities.
Further investigation revealed websites for plane spotters schemes at Stansted, Bristol, Gatwick, Manchester and Edinburgh. The Scottish one is currently not operational, and the status of the others remains unclear. The value of these groups is to help the Police by reporting suspicious activity around the airport perimeter. Apart from Manchester, most UK airports are failing to acknowledge what enthusiasts can do to support them. In contrast, many UK airbases recognise the importance of spotters. It was recently reported that one had saved a USAF pilot's life. On take-off, flames were seen coming from the engine for longer than the usual afterburner. The experienced spotter knew something was wrong. His quick thinking, in phoning the base, ensured the pilot was alerted to the serious fault with his aircraft. The Base Commander also acknowledged his support and their positive engagement with the local community.
Whilst realising that the audience on this site is predominantly commercial airliner spotters, it's maybe time to recognise the effect the pandemic has had on our hobby and what the future holds. Possibly, just possibly, we could educate and enlighten UK airports in understanding how useful we can be to their day-to-day operations.